Home
Talk

1
73pages on
this wiki
Welcome to the World of Catan Wiki!
The wiki about
The Settlers of Catan
and its expansions and spin-offs that
anyone can edit
. This wiki is a component part of the
World of Catan
website.
73 articles since September 25, 2008!
The Story of Catan
The history of Catan is as legendary as the sinking of Atlantis. So much so that Catan may have suffered the same fate as that ill-fated civilization. Much is known about Catan through records kept by Catanians who now live throughout the galaxy. The Catanian people are not so old, but they are a vast and industrious people who began their journeys to the distant land during the Age of European Exploration and have since traversed the stars. Surely, no people have more noble a heritage than the Catanians, yet their story is a tragic one filled with prosperity and destruction.
In 1995, amateur game designer Klaus Teuber sold the first edition of The Settlers of Catan and it became Game of the Year that same year. Since then, he has produced three official expansions, four 5-6 player extensions, nearly a dozen spin-offs and many official scenarios and variants. All of these have helped build the story of Catan and its rise to greatness. This Wikia site is for all fans of the world of Catan and is a component part of the World of Catan website. Feel free to browse, input new Catan-related information, add a new scenario or variant, or simply spell-check. There are roles for everyone here at the Catan Wiki. Consider this site your new world and yourself a settler, forging ahead to new shores. But most importantly, remember, this is a site for fans and it should be enjoyed.
Now, embark on a legendary journey and become a settler in the World of Catan!
| | |
| --- | --- |
| The Settlers of Catan | The Fans of Catan |
What's new in the World of Catan
October 5, 2009

With new developments and the creation of a new website, it seems this Wikia is ready for action. I originally had intended to create the wiki site and then release it, but that is hardly appropriate. This is a wiki site, for all Catan fans to contribute to! That being said, feel free to add whatever Catan-related information you feel is appropriate. I will still be here, moderating this wiki and the official forum. Hopefully, there will be links to interconnect everything real soon. Until then, edit away and make this site beautiful. Cheers!
September 25, 2008

Welcome to the World of Catan! The wiki that has been a year in the making has finally found a (hopefully) permanent home as a Wikia community. I am Derek Whaley, the (currently) only administrator for this wiki and I am spending most of my available time right now moving my wiki over from my old page. As soon as I finish moving everything over and clean up a bit, I will be ready for submissions and some help. Until then, sit tight and check back often. I have some plans to make this site amazing, but I will certainly need help from the Catan community. Until then, chao!
Links
Official U.S. Websites

Official International Sites

English Fan Sites

International Fan Sites

Video and Net Game Sites

e-Stores
Current Poll
What is your favorite Expansion?
Official Catan News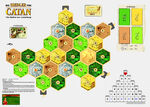 September 2008 – The Settlers of Luxembourg, a promotional scenario for The Settlers of Catan, is released in limited quantities for the 2008 Luxembourg Game Fair. It was created by Alain Miltgen and Tom Mühlheims with the backing of Klaus Teuber and Kosmos. (more...)
Featured article:
The Settlers of Catan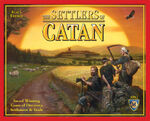 The Settlers of Catan is a board game created by Klaus Teuber and first released by Kosmos in 1995. It has spawned three official expansions and numerous other scenarios. (more...)
Featured fan scenario:
Icebergs of Catan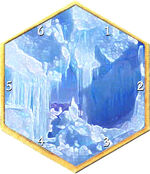 Icebergs of Catan is a scenario for Catan: Seafarers created by Seth Tabberer. The waters of Catan have become populated with numerous icebergs making any trek across the seas much more dangerous. (more...)